solar panel flat roof mounting system - adjustable tilt kit
· Design Features
① Suited for concrete flat roof and metal roof.
② Adjustable type structure which has 3 angle range for options: 10-15°,15-30°,30-60°.
③ All the components will be pre-assembled.




Anchor bolt for fixing the mounting on the concrete roof.




Spec. for anchor bolt: M12*100, M10*90, M6*50






Self-tapping screw for fixing the mounting on the metal roof.



· Surface treatment:
10μm thk. Anodized aluminum, stainless steel 304 bolts and nuts.
· Design Strength:
2 kinds of design to meet the different wind load and snow load requirements.
· Certification:
Australia AS/NZS 1170.2-Wind load report; SGS report-Chemical&Physical test.


Category : Flat Roof Mount
| | |
| --- | --- |
| Suitable for | concrete flat roof and metal roof |
| Module | Framed, thin film |
| Material&Surface treatment | 10um thk. Anodized Aluminum 6005-T5, stainless steel 304 bolts and nuts |
| Color | silver, black or customer requirement |
| Module orientation | Landscape and portrait |
| Wind load | Max 60m/s |
| Snow load | Max 1.5kn/m2 |
| Standards | Australia AS/NZS 1170.2, CE,SGS,DIN 1055,JIS |
| Warranty | 20 years |

| | | |
| --- | --- | --- |
| | | |
| AS-DR-01A | AS-DR-01B | AS-DR-03 |
| | | |
| AS-DR-04 | AS-DRS-01 | AS-DRS-02 |
| | | |
| AS-DEC | AS-DMC | AS-AFL-01 |
| | | |
| AS-AFL-02 | AS-ABL-01 | AS-ABL-02 |
| | | |
| AS-ABL-01-D | AS-ABL-02-D | |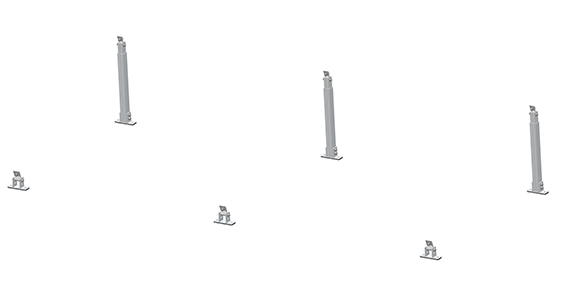 Open the pre-assembled triangle kit ,plan the foot base and fix the legs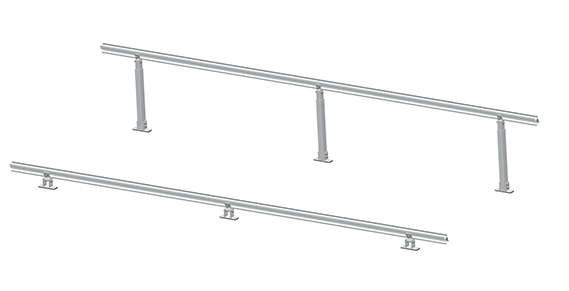 fix Art Sign Rails with the legs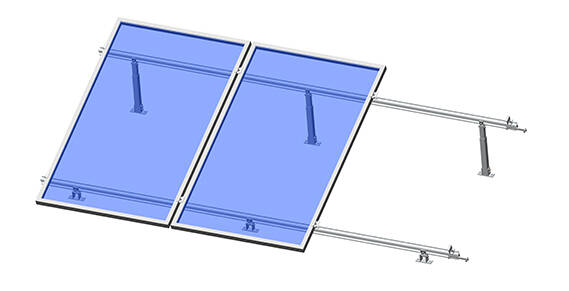 solar panel installation , fix them with mid clamp,end clamp
FLAT roof - Adjustable tilt kit