Solar panel roof mounts for tile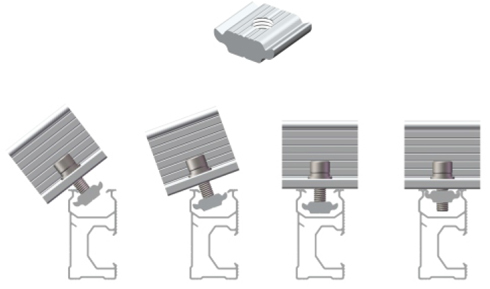 · Design Features
D nut design: faster installation which saves your labor cost.
Rails are pre-cut in customized length, clamps and hooks are pre-assembled.

· Surface treatment:
10μm thk. Anodized aluminum, stainless steel 304 bolts and nuts.
· Design Strength:
D series rail: different rail design suited for different range of wind load and snow load.
· Certification:
Australia AS/NZS 1170.2-Wind load report; SGS report-Chemical&Physical test.


| | |
| --- | --- |
| Suitable for | Pitched tile roof |
| Module | Framed, thin film |
| Material&Surface treatment | 10um thk. Anodized Aluminum 6005-T5, stainless steel 304 bolts and nuts |
| Color | silver, black or customer requirement |
| Module orientation | Landscape and portrait |
| Wind load | Max 60m/s |
| Snow load | Max 1.5kn/m2 |
| Standards | Australia AS/NZS 1170.2, CE,SGS,DIN 1055,JIS |
| Warranty | 20 years |

| | | |
| --- | --- | --- |
| | | |
| AS-DR-01A | AS-DR-01B | AS-DR-03 |
| | | |
| AS-DR-04 | AS-DRS-01 | AS-DRS-02 |
| | | |
| AS-DEC | AS-DMC | AS-DTFEC |
| | | |
| AS-DTFMC | AS-RH-01 | |

Category : Pitched Roof Mount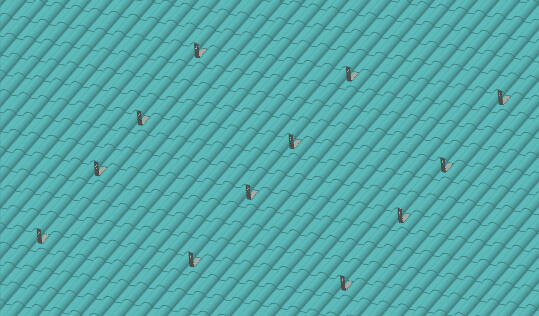 Postition the stainless steel solar hook and tighten it with M6.3 screw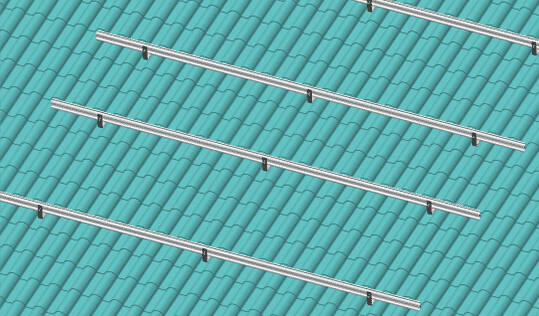 Attach to aluminum rails' slot and fasten it with M8 bolt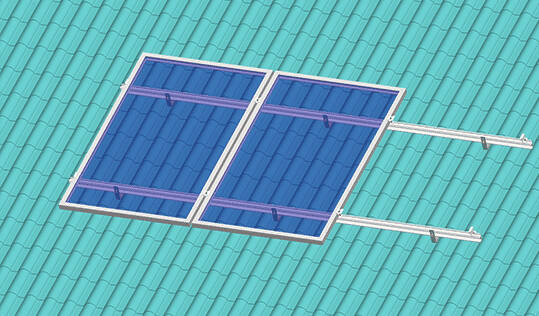 Fix solar panels with mid clamp and end clamp
Pitched roof - Solar panel roof mounts for tile